Deprecated
: preg_replace(): The /e modifier is deprecated, use preg_replace_callback instead in
/www/htdocs/w0072016/wordpress/wp-includes/functions-formatting.php
on line
83
Sonntag, 5. 11.06, 16.00 Uhr; Vogelsangstrasse 18/1 (Hinterhof, ganz hinten links!), 70176 Stuttgart.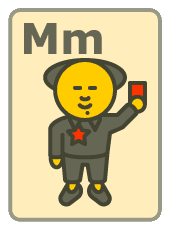 Diesmal geht der »Seltsame Zusammenschluss« der Frage nach, worin die Suggestionskraft des »mao-leninistischen« Organisationsmodells besteht. Welche sozial-ökonomischen, politischen, kulturell-mentalen Beweggründe können den »Maoismus« von heute aus gesehen soweit erklären, dass auch sein Mythos, dessen Wirklichkeitskern und seine Faszinationsfähigkeit, verstehbar wird? Warum wird das dreistufige maoistische Organisationsmodell – Kader-Rebell / Partei-Soldat / Arbeiter-Volk – immer wieder als probat für die Problemlösung einer »Revolution in Permanenz« angesehen? Woher kommt die Faszination der »Mao-Zedong-Ideen«?
In gemeinsamer Diskussion mit dem »Seltsamen Zusammenschluss« versuchen die beiden Referenten Fritz Güde und Peter Christoph Zwi, die in der Hochphase der »K-Gruppen-Bewegung« darin selbst aktiv waren und darum ihre eigenen Erfahrungen einbringen können, diese Fragen aufzuarbeiten.
Die maoistischen »K-Gruppen« gingen aus der sogenannten »Studentenrevolte« der Jahre nach 1967 hervor und waren zusammengenommen die größte linksradikale Bewegung der Bundesrepublik Deutschland. Ihre Zeit währte bis kurz nach dem »Deutschen Herbst« 1977, mit dem Verbotsantrag gegen KPD/ML, KBW, KPD und anderen Parteiaufbauorganisationen. Am 9.10. 1977 demonstrierten noch einmal 20 000 Leute »machtvoll«, bevor der Mythos vom »Marxismus-Leninismus und den Mao Zedong-Ideen« in seine konsequente Selbstauflösungsphase überging.

Heutzutage finden diese zutiefst deutsche linksradikale Massenbewegung wie auch ihr chinesisches Original, d.h. die angeblich »zehn chaotischen Jahre« (1966 bis nach Mao's Tod 1976), jeweils wenig Beachtung. Dabei erweisen sich die damals aufgeworfenen Problemstellungen als hochaktuell: Die Fragen der Transformation kapitalistischer Ökonomie bis Kulturrevolution, der Proletarität in der Krise, der neuen Klassenanalysen, der politischen Macht- und Übergangsformen und einer kohärenten kosmopolitischen, revolutionären Organisierung sind kein bisschen obsolet geworden, sondern einfach nur unabgegolten; nichts ist gelöst. So erleben wir die »Wiederkehr des Verdrängten« seit dem Aufstieg und Niedergang der Autonomen und darauf folgenden Bewegungszyklen wie der Antifa: immer wieder gibt es so etwas wie Neo-MLismus, alle Formen des Sekten-Syndroms sind auch den heutigen Linken nur allzu bekannt und ihnen kaum zu nehmen (Sekten sind natürlich immer nur alle anderen, aber nie die eigene Politgruppe oder Partei). Als Leitmotiv wird dabei immer »die Organisationsfrage« intoniert.
Nach den Impulsreferaten zur Geschichte des chinesischen Maoismus wie zu seiner westdeutschen Adaption stehen für die anschließende Diskussion folgende Thesen im Mittelpunkt:
Der Maoismus, der den chinesischen Verhältnissen entsprang, ermöglichte in seiner durch die westdeutschen Verhältnisse transformierten Form, durch die er mehr Bruch den Kontinuität erlebte, eine eigenartige Symbiose von Rebellion und Staatsfetischismus.
»Das Volk« ist die begriffliche und bildliche Leerstelle und Projektionsfläche des Maoismus. Für Mao selber war »das Volk« noch »ein weißes Blatt Papier, auf dem sich die schönsten Gedichte schreiben lassen« (Mao). Die westdeutschen Maoist_innen mussten zusätzlich im Projektionsbild »VR China« ihre deutsche Provinzialität nicht gänzlich dem Westen preisgeben (USA), sondern konnten sich auf dem Modernisierungs- und Revolutionierungs-Umweg (»Der Osten ist rot«) auf ein neues »Vaterland der Werktätigen« und »kämpfendes Hinterland der revolutionären Völker gegen den US-Imperialismus und alle seiner Lakaien« berufen.
Der Maoismus ist ein Militarismus der Partei, aber stets ideologisch von der »orthodoxen« Repräsentation des zwangskollektiven Hegemons »Arbeiterklasse« bzw. »Volk« geführt: »Dem Volke dienen!«, »Die politische Macht kommt aus den Gewehrläufen!« und: »Niemals dürfen die Gewehre der Partei befehlen!« (sondern immer nur umgekehrt).
Das religioid aufgeladene maoistische Modernisierungsmodell (himmlisch autorisierte Rebellion gegen alle irdischen Autoritäten) kam sozialpsychologisch den Deutschen Zuständen jener Zeit entgegen, der widersprüchlichen Gemengelage der 1970er: von Rebellion / Militanz / Organisation, von Bedürfnisexplosion und antiautoritärer Über-Ich-Implosion. Die Zwischengenerationen des Anti-Autoritarismus fanden in ihrer Aufgabe bei den K-Gruppen eine »Quadratur des Kreises«, ein Paradigma beim maoistischen Lösungsversuch und seinen als probat angesehenen Maximen.
Vom Ergebnis her betrachtet, ermöglichte die überkommene Chimäre des maoistischen Organisationsmodells einerseits einen neuen Schub einer Führungskräfteideologie und brachte neue Führungskräfte hervor – nicht, wie geplant, für die Diktatur des Proletariats, sondern für die modernisierte Herrschaft übers Proletariat. Andererseits bildete sich ein Teil jener Bewegung mittels intensiver Selbstqualifikation und Professionalisierung als eine Art Selbstausbeutungstechnokrat_innen und politischer Krisenmanager_innen für den Ausgang des vorherigen Jahrhunderts heran.
Prototypus dieser MLer aber waren die parteilich-protostaatlichen Volkserzieher_innen, die sich nach der Devise »Dem Volke dienen!« ebenso vorbildlich-bolshevikisch aufzuopfern bereit waren, wie sie vom »Volk« für seinen Befreiungskampf jedes Opfer erwarteten (so wie die beispielgebenden »Befreiungskämpfe der Völker der Dritten Welt« es ja schließlich ständig vor Augen führten).
Im Kern ist das ost-westlich Gemeinsame, Verbindende und Suggestible des Maoismus die stalinistische »Ausschaltung der Vermittlungen« zwischen Theorie und Praxis (so die Kritik von Lukács), der eine brutale Verkürzung der Theorie-Auffassung, ein pragmatistischer, voluntaristischer Unmittelbarismus der »Praxis«-Vorstellung zugrundeliegt. Dies ist auch der kleinste gemeinsame Nenner des Verfehlten bei K-Gruppen- und Neo-MLismus: ein letztlich bornierter, undialektischer Theorie/Praxis-Dualismus bei gleichzeitiger Diskriminierung der kritisch-wissenschaftlichen Theoriebildung und ein Antiintellektualismus mit subjektivistisch-moralischer Manipulation.

Literatur zu Maoismus und K-Gruppen-Bewegung (nur zur Inspiration, nicht als Teilnahmebedingung!):
Böke, Henning: Maoismus. China und die Linke - Bilanz und Perspektive. Stuttgart 2007
Brendel, Cajo: Thesen über die chinesische Revolution. Hamburg 1977.
Chinese Propaganda Posters. From the Collection of Michael Wolf, with Essays by Anchee Min, Duo Duo and Stefan R.Landsberger. Köln (Taschen-Verlag) 2003. www.taschen.com.
Die Januar-Revolution von Schanghai. Dokumente [hsg. v. Zentralbüro der KPD/ML]. Berlin 1972.
Die Partei aufbauen. Plattformen, Grundsatzerklärungen [von 9 ML-Gründungen 1968 bis 1971).Berlin 1971.
Die Polemik über die Generallinie der internationalen kommunistischen Bewegung [zwischen KPChina und KpdSU 1963] Berlin (Oberbaumverlag) o.J. (1968). (Weblink zum Volltext)
Greene, Felix: One Man's China. (Zyklus von 8 Dokumentarfilmen über eine Rundreise für die BBC durch das China nach der Kulturrevolution) GB 1973.
Grimm, Tilemann (Hg): Mao Tsetung Über die Revolution. Ausgewählte Schriften [mit Einleitung und zusammenfassenden historischen Kommentaren] Frnkfurt a.M. (S.Fischer Verlag) 1971.
Hajek, Willi: Interview in der Jungen Welt vom 08. 09. 2001
Hoffmann, Rainer: Maos Rebellen. Sozialgeschichte der chinesischen Kulturrevolution. Hamburg 1977.
Karl, Frank D.: Die K-Gruppen: KPD, KBW, KPD/ML. Entwicklung, Ideologie, Programme. Hrsg. von der Friedrich-Ebert-Stiftung (Reihe Praktische Demokratie), Bonn – Bad Godesberg (Verlag Neue Gesellschaft) 1976.
Koenen, Gerd: Das Rote Jahrzehnt. Unsere kleine deutsche Kulturrevolution 1967 - 1977, Köln 2001.
Kühn, Andreas: Stalins Enkel, Maos Söhne. Die Lebenswelt der K-Gruppen in der Bundesrepublik der 70er Jahre. Frankfurt / New York 2005.
Kuntze, Rainer: China – Revolution in der Seele. Fischer-Taschenbuch ca. 1974.
Li Zhensheng: Roter Nachrichtensoldat. Ein chinesischer Fotograf in den Wirren der Kulturrevolution. Berlin 2003.
Programm des Kommunistischen Bundes Westdeutschland. Mannheim 1974.
Reeve, Charles: Der Papiertiger. Über die Entwicklung des Kapitalismus in China [1949 – 71]. (Paris 1971) Hamburg (Verlag Association) 1975.
Schneider, Michael: Die lange Wut zum langen Marsch. Reinbek bei Hamburg (Reihe "rowohlt das neue buch" 62) 1975.
Steffen, Michael: Geschichten vom Trüffelschwein. Politik und Organisation des Kommunistischen Bundes 1971 bis 1991. Berlin 2002.
Wir war'n die stärkste der Partei'n. Erfahrungsberichte aus der Welt der K-Gruppen. Rotbuch Wagenbach-Verlag, Berlin 1977.
daraus: Frühe Unordnung und spätes Leid - Ein Antiautoritärer aus der Provinz wird "Parteikader", S. 88
Worte des Vorsitzenden Mao Tse-Tung ["Mao-Bibel", erste Miniaturausgabe, mit Vorwort von Lin Biao], Peking 1968. (Weblink zum Volltext)
Audio-Beiträge:
Beitrag der Redaktion "Geschichte wird gemacht" beim Radio Unerhört Marburg (RUM) zum Thema K-Gruppen, Teil 1 und Teil 2
Feature von Peter Kessen "Deutschlands Rote Garde - Der KBW als Elite-Akademie", 12.07.07 SWR2. Script zur Sendung als RTF.